Because somebody demanded it, here's your 2016-2017 NHL Preview, starting (and possibly ending) with the Eastern Conference.
We should probably start with the basics. The NHL has 30 teams, 16 teams in the Eastern Conference and 14 in the Western Conference. Why the imbalance in conferences? It has to do with the Canadian exchange rate and high level financial algorithms, so I'm not going to get into it since only T_P would understand it and he's not walking back through that door.
The Eastern Conference is made up of two divisions of eight teams, the Atlantic and the Metropolitan. The Western Conference is made up of two divisions of seven teams, the Central and the Pacific. Despite all the hockey you've learned from Chris Berman watching Packers-Bears highlights, there is no longer a Norris Division.
Okay, let's start with our 2015-16 Stanley Cup Champion… [googles 2015-16 Stanley Cup Champion] The Pittsburgh Penguins! They beat the … [googles 2016 Stanley Cup Finals] San Jose Sharks in an epic (?) six game series. To be honest as soon as the Lightning blew a 3-2 series lead in conference finals I didn't watch any more hockey. Yes, I'm a poor loser. Once my team was out I took my puck and went home. Anyway, onto the preview:
Eastern Conference, Atlantic Division
Boston Bruins: Fuck them and the Frankenstein-ian monster Chara dude. Nobody in Boston cares about the Bruins until the Celts are knocked out of the playoffs.
Buffalo Sabres: Young and talented, nothing like the Bills. The team includes ctz fave Jack Eichel and cop-magnet Evander Kane. Fun team to watch.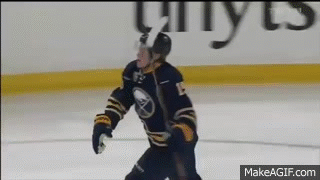 Detroit Red Wings: Lost out on the Steven Stampkos sweepstakes. Don't know anybody on this team, but they might miss the playoffs for the first in 100 years. But these ladies don't care:
Florida Panthers: The Marlins of hockey, contending every six years, or so. 1st place in the Atlantic last year, but choked in the 1st round and lost to the Islanders. Jaromir Jagr, who is only one year younger than me still plays for them.
Montreal Canadiens: The most storied franchise in North American sports (fuck off you American hosers), but missed the playoffs last year, just like every other Canadian team. They traded P.K. Subban for something called a Shea Weber, from Nashville. Hopefully P.K. can get back some of that $10MM he donated to a Montreal kids' hospital last year.
Ottawa Senators: Nobody fucking cares, not even in Ottawa.
Tampa Bay Lightning: Best team in hockey to watch.
Last year's Eastern Conference runner-ups. Still can't figure out how they lost Game 6 to those fuckheads from Pittsburgh. Won the Steven Stamkos and Nikita Kutcherov sweepstakes and kept most of their talented players, including two top goalies.
Prediction: Pop the champagne, 2016-2017 Stanley Cup Champions.
Toronto Maple Leafs: They're the Cleveland Browns of the NHL. All kinds of history, but couldn't put together a good team if you spotted them the first 10 picks of every draft for the next decade.
Eastern Conference, Metropolitan Division
Carolina Hurricanes: There's no place more metropolitan than a vaguely named region of the southeast United States. But they skate fast and are fun to watch.
Columbus Blue Jackets: Pretty sure this is the team that the Charleston Chiefs played at the end of Slap Shot. Torts will continue killing any young talent this team has until he's fired mid-season and they probably won't turn things around for another 10 years.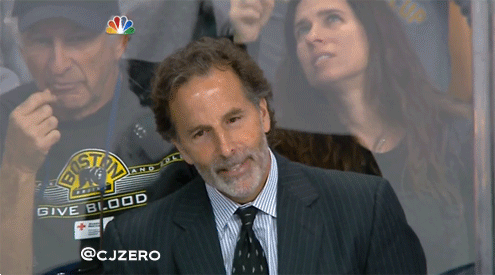 But who cares, OSU is undefeated.
New York Rangers: They're old and on their way down, kind of following the old Yankees mold through 2015, but without the multiple championships.
New York Islanders: These guys were awesome about 35 years ago. But they've been rebuilding for about 20 years. I don't care and neither should you.
New Jersey Devils: These guys won ugly when super fan David Puddy was still on TV.
Since then, not so much. They're kind of like an NBA team that finishes too high to get top draft picks, but not high enough to make the playoffs.
Philadelphia Flyers: I'd rather watch Balls and PJ play a best of seven 2K16 than sit through this bunch of scrubs overachieve to another first round playoff loss.
Pittsburgh Penguins: Sydney Crosby has a concussion and his return to hockey is questionable. Good. Fuck him and all the front runners at NBC rooting for the Pens to beat the Lightning last year. I guess actually wearing a Lemieux throwback on air would have been too much. Fuck them.
Washington Capitals: Ovechkin scored a lot of goals and played some stellar defense:
They choked in the playoffs, again. I think I copied this from every other NHL preview from the last 10 years.
Western Conference coming tomorrow, or some other day, or maybe never. We'll see.