I don't get too worked up about the NBA officiating "crisis." Acknowledge that the home team and star players will get the benefit of the doubt more often than not, and move on. If you're still watching the league and complaining about this stuff after it's been the case for decades now, I don't know what to tell you.
So there were, and possibly still are, some game-fixing shenanigans... Big deal!
Let's start off by taking a look at one of the better refs in the game today, IMO, who is among the crew assigned to tonight's Celts-Heat game -
Monty McCutchen
.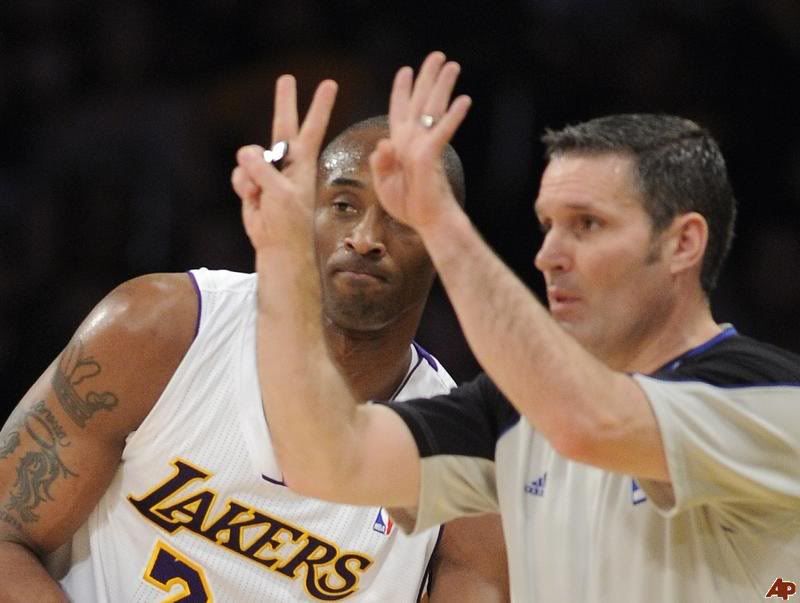 He's been a workhorse this year, tied for the league lead in both regular season (53) and postseason games (11 and counting) officiated. The numbers show that he tends to favor the home team, as they won 68% of the time in the regular season, and are 9-2 in the postseason, in games he officiated.
There was some minor faux outrage over this sound clip of him from Gm 2 of the WCF last week:
I don't get it. People complain about bogus techs (rightfully so) and about players constantly bitching (also rightfully so), so how is it also a problem when a ref whips his dick out and reminds everyone on the court he's the boss?
Not so
fun facts about Monty: He was apparently a well-liked high school English teacher. I've seen him a couple times heading in to games... he dresses like a character from Boardwalk Empire - pinstriped suits, bow-ties, complicated shoes.