I ended up playing at Kaneohe Klipper which is the course on the big marine Corp Base on the back of Oahu. Add that to the I can't believe sco plays Muni narrative.
As usual I could not get it going off the deck, but got decent from two hundred yards in after a couple of five holes of sucking.
The course was on the ocean and some greens were in kinda tough shape, but overall it was a very nice and well priced option.
The 13th there is as pretty a hole as I've played.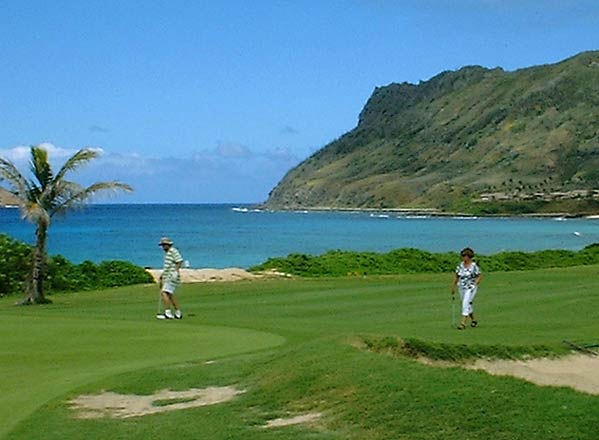 Shot 114, oof.
Hit the range at Turtle Bay but did not try to get out. It poured yesterday, and I had a massage booked for this morning. Next time I'll pay attention to the weather and order things correctly.