I mentioned in the box that I had an am using photo for people to peruse if interested, to no replies. So I'll share it here. I am deliciously bad at these fanduels. These are my entries from last week. I'm not even sure how this is possible.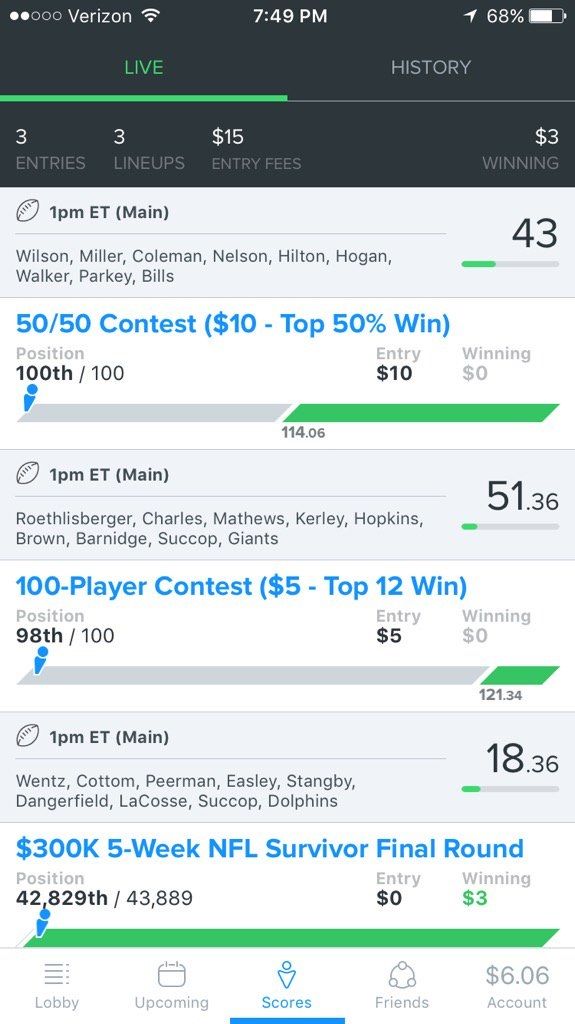 The bottom one was auto populated by the site so obviously that doesn't count but look at the top 2! Amazing!
this week I finished 10th out of 10 in one and 58th out of 100 in another.